Noland for Judge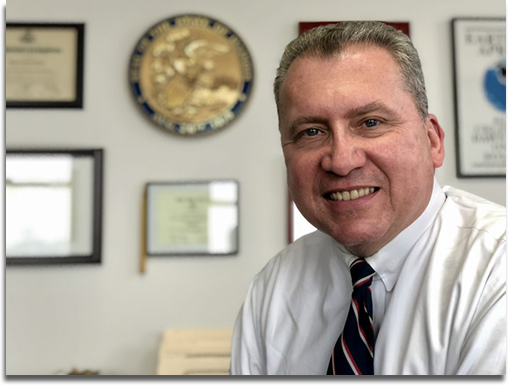 164 Division St., Ste. 705
Elgin, IL 60120
(847) 571-3935
info@noland.org
Donate to Noland for Judge
Thank you for visiting my website and your interest in my campaign for judge in Kane County.  I hope you will take the opportunity to learn more about my background and contact me if you would like to learn more about our courts and the legal process.  The upcoming election for Kane County Circuit Court Judge is incredibly important, especially for Democrats.
First, Kane County has one of the largest court systems in the state of Illinois.  Judges must ensure that all Kane County residents – regardless of background – have equal access to justice. My wide expanse of legal, legislative and life experience demonstrates not only my commitment to public service and sense of duty, but to fairness and equality.
I have served as an Attorney for over 19 years, 10 years in the Illinois Senate as a member of its Judiciary Committee, 8-years as chair of the Criminal Law Committee.  I am a Former Assistant Kane County Public Defender and an 8-year Navy Veteran.  I have been a resident of this area for the past 41 years and live on Elgin's east side with my wife and two children.
I have handled hundreds of cases in both our civil and criminal courts.  Whether for clients or constituents, I have fought fiercely on behalf of the voiceless and most vulnerable members of society.  Much of my practice has been performed pro bono.
During my time in the Illinois General Assembly, I led the charge to impeach and convict former governor Rod Blagojevich and was chief-sponsor of the resolution and constitutional amendment giving our citizens the right to recall their governor.
Former Governor Pat Quinn observes, "As state senator Michael Noland helped pass some of the most far-reaching and historic legal and ethical reforms in the state of Illinois.  He has earned the respect of his peers and my full support."
Civil Unions, Marriage Equality, Repeal of the Death Penalty are all measures that I supported and will uphold as the law of the land in Illinois.
As circuit court judge I'd like to see Accountability for ALL, both citizens and law-enforcement.  We need Improved Access to Courts including more night courts, specialized courts for veterans and those suffering from mental illness.
Secondly, the upcoming election for Kane County Circuit Court Judge is important for Democrats because it will set the table for the 2020 elections. Republicans have controlled both the judiciary and local government in Kane County for as long as we can remember.  The majority of our citizens, however, now consider themselves Democrats.  If you're a Democrat, don't you deserve a say in who administers justice and controls your government in Kane County?
Please take the time to learn about the candidates for Judge in the upcoming Democratic Primary. After you do, I hope that you will agree that I am the strongest candidate for Judge in Kane County and that you will allow me to help lead the charge to turn Kane County just a shade more blue.
I'm Mike Noland and I'm asking for your vote on March 20th.
In solidarity,

Michael Noland
---
Endorsements;
North Central Labor Council
Elgin Trades Council
Elgin Association of Firefighters, IAFF Local 439
Sheet Metal Workers, Local 73
Hon. Rocco Terranova
Hon. John Cullerton
Hon. Don Harmon
Hon. Trish Glees
Hon. Sue Harney
Hon. Franklin Ramirez
Hon. Susan Van Weelden
Hon. Alfonso Villalobos
Hon. Vern Tepe
Hon. Eduardo Guerra
---
Awards and Recognitions
| | |
| --- | --- |
| | |
| Paul Simon Legislative Award | Illinois Coalition for Community Services |
| Champion of Senior Care Award | Health Care Council of Illinois |
| | |
| Friends of the Illinois Nurses Association | Illinois Nurses Association |
| | |
| Recognition of Contribution | Illinois Coalition Against the Death Penalty |
| Certificate of Appreciation | Illinois Coalition for Immigration and Refugee Rights |
| Meritorious Service Award | |
| Naval Reserve Meritorious Service Award | |
| | Chief of Naval Operations |
| | |
| | Housing Authority of Elgin |
| Certificate of Appreciation | Village of Carpentersville |
| Outstanding Public Service Award | Association for Individual Development |
| Lifetime Legislative Award | Associated Fire Fighters of Illinois |
| | Association of Community Services |
| | |
| Certificate of Appreciation | Wat Buddha Samagggi of Elgin |
| | Black Business Owners Community Network Organization |
| Certificate of Appreciation | |
| | |
| Certificate of Appreciation | Senior Services Association of Elgin |
| | Illinois Coalition of Community Blood Centers |
| | Elgin Community Crisis Center |
| Certificate of Appreciation | Veterans Administration of North Chicago |
| | Naval Hospital Great Lakes |
| | Elgin Veterans Memorial Park Committee |
Paid for by The Committee to Elect Michael Noland Judge | © 2018 All Rights Reserved